KADAWA
UN TUBO JAZZ NIGHTS / VENEDRI 12 APRILE
Kadawa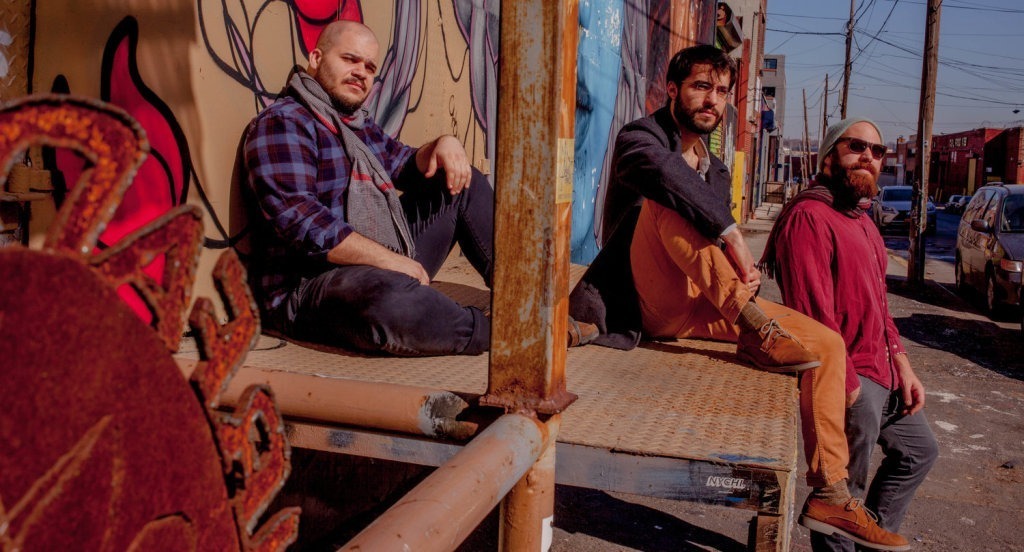 Almog Sharvit   Double Bass
Tal Yahalom   Guitar
Ben Silashi   Drums
In a world where daily life revolves around a screen and a finger, KADAWA gives their audience an 'offline' experience worth lifting their heads for. From ruthless improvisations and hard-driving grooves to intimate, harmonically-rich lullabies, KADAWA is on an everlasting quest to push themselves and their craft to new peaks, further explore the possibilities within their musical world and bring an end to global warming.
Born in Israel and based in New York City, the collective-trio of guitarist Tal Yahalom, double bassist Almog Sharvit and drummer Ben Silashi performs original music by all three members, alongside their own interpretations of pieces by David Bowie, Bjork and Ornette Coleman, among others.
Drawing inspiration from jazz, rock, cinema and literature to create song-like instrumental compositions driven by mood, story and sound, KADAWA's music inhabits many different dimensions of a wide musical spectrum. Constant rhythmic counterpoint, lyrical yet unorthodox melodies and elaborate arrangements are embedded in a raw aesthetic to make up some of the group's signature trademarks (alongside awkward jokes, immense beards and receding hairlines).
The three Israeli natives initially crossed paths at 'The Center for Jazz Studies,' Tel Aviv as part of a collaborative BFA program with the 'New School for Jazz & Contemporary Music,' New York. While each individual possessed a singular musical taste alongside a completely different background, they quickly discovered a mutual artistic approach, forming the first incarnation of the band in 2013 and performing throughout the country at well-known venues such as Levontin 7 and Beit Haamudim.
Dedicatedly working together ever since, the three relocated to NYC, graduating from the 'New School' with academic honors as well as receiving prestigious 'AICF' scholarships. They currently live in Brooklyn and regularly occupy the stage at many notable venues across the city, including The Cornelia Street Cafe, Nublu, Rockwood Music Hall, Barbes, Downtown Music Gallery, Threes Brewing, Bowery Electric and the like.
KADAWA has left a lasting impression on audiences worldwide while touring across Switzerland, Germany, Spain, Italy, USA and Israel, performing at major international festivals and stylistically diverse venues the likes of the Detroit Jazz Festival, Jazzwerkstatt Bern, Teatro CajaGRANADA, Bunker Ulmenwall, Jazzlab, Salon De Jazz, Cascadas, 23 Robadors, Gewerbehalle and Palazzo De Simoni. Additionally, the band has taught masterclasses at some of the best high schools, music departments and conservatories in Israel, including 'The Center for Jazz Studies,' Tel Aviv, 'The Jezreel Valley Center for the Arts' and 'Thelma Yellin.'
"The sound is about joy and force in equal measure, full of hummable melodies and moments of proud combustion"
– Giovanni Russonello, 'The New York Times'
"A narrative full of surprises… Something for all tastes and you'll never get bored listening to KADAWA."                                                            - Vincenzo Roggero, 'All About Jazz'
"KADAWA grooves with a vengeance… A truly impressive album from a band that must blaze live"                                                                       – Stuart Derdeyn, 'Vancouver Sun', Canada
[prenotazioni: 0577 271312 / circolo@untubo.com / prima consumazione al tavolo 10 euro – studenti 5 euro]