DAN KINZELMAN / HOBBY HORSE
UN TUBO JAZZ NIGHTS / VENERDI' 06 APRILE
DAN KINZELMAN / HOBBY HORSE
presenta: HELM
Dan Kinzelman: Sax/Clarinets/Voice/Flutes
Joe Rehmer: Bass/Keyboards/Voice/Percussion
Stefano Tamborrino: Drums/Percussion/Melodica/Voice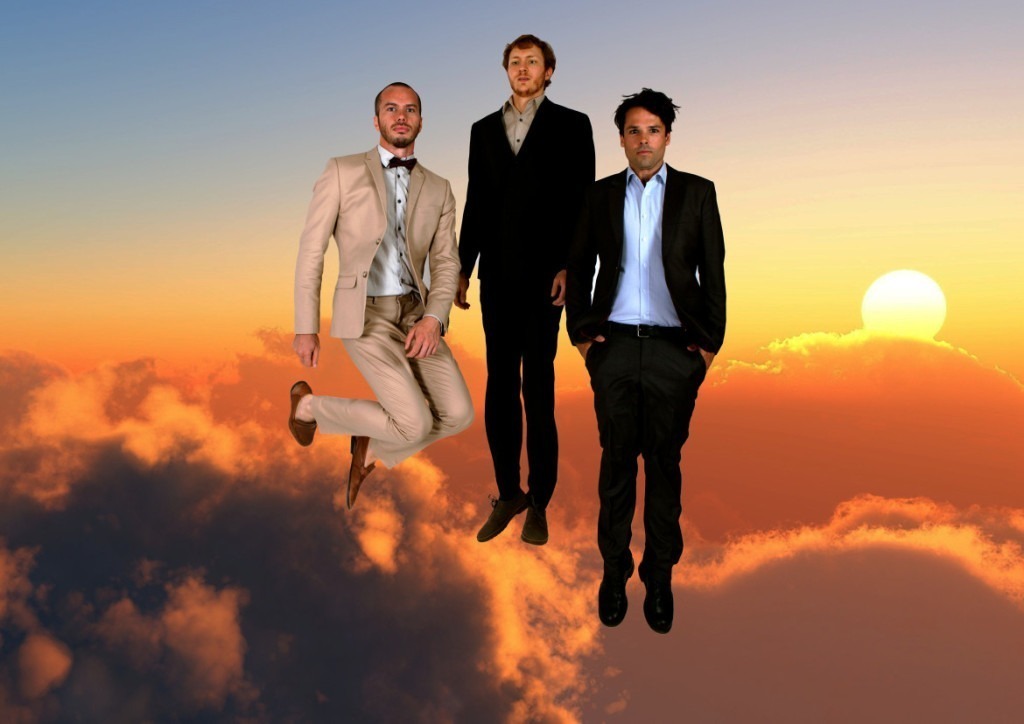 HELM
In an epoch where image is king, we are gaining unprecedented control and awareness of the avatars we project onto the world while at the same time our rights to privacy and self-determination erode into nothingness. Hammered on all sides by visual stimuli, we inhabit a universe permeated and driven by advertising and data mining. Our value as consumers is proportional to our role as data sources, and both these factors are cultivated at every occasion to maintain the revenue stream which allows us to think our email is free.
Meanwhile researchers, governments and the data companies which provide our online services are reverse engineering our minds, individually and collectively as we race towards the technological singularity whose consequences cannot be predicted nor imagined. Perhaps the wis
est course would be to prepare ourselves to best serve the new master or masters. Or is resistance still possible?
Helm is a word of ambigous meaning, to be understood as an armored covering for head and face which conceals and protects its wearer, but also as the decisive place from which our collective ship is to be steered. Who is at the helm? Who chooses the course, and who follows? Who is guiding this process? Will we recognize the moment when we are no longer in control? And how can we defend or protect ourselves?
This record is a collection of sonic images, broken cyclic patterns, political fight songs, united by its diversity. Thus it is both a product of the forces which surround and move us and an attempt to resist or deviate from the course which has been chosen for us, to confound analysis, throw a wrench in the gears. But it is perhaps foremost a message of hope, a book of hymns to commemorate the end of an era and herald the coming of a new, technological deity, in the hope that its desires will align with our own.
[prenotazioni: 0577 271312 / circolo@untubo.it / prima consumazione al tavolo: 10/5 euro]


HOBBY HORSE
Alternating between hypnotic and mysterious vamps and moments of explosive dynamism, the music of Hobby Horse combines elements drawn from free jazz, ambient music, rock and electronic music. The widely varying experiences of the three members enrich a music which evades genre limitations while nonetheless maintaining a strong connection to their jazz roots.
Hobby Horse first performed in 2008 as a traditional sax trio, but their more recent efforts have seen a tendency to explore the sonic limits of the trio by using non-traditional instruments such as tin whistle, recorder, glockenspiel, melodica and choral arrangements. This adds an almost orchestral dimension to the repertoire which places original tunes written for the band alongside tunes by Tom Waits, Robert Wyatt and Thelonius Monk.
"Their music is impossible to categorize in any recognized current or style. It's some kind of a strange hybrid, unexpected and inexplicable but at the same time bizzarely coherent…these three musicians know how to interact creatively in any imaginable situation." Sergio Pasquandrea, Jazzit
"They love risk and experimentation, but they also have a pure and innocent side which gives their compositions an almost childish air. You know Ornette Coleman, or the best of Albert Ayler? That's what I'm talking about…'Eponymous' is really a beautiful record…". Marco Crisostomi, Audio Review
"…I had high expectations for the simple reason that their recent debut album for Parco della Musica was, in my opinion, one of the freshest and most surprising records of 2013. My eager anticipation was more than satisfied: with stunning agility and authority, the trio passed from smoky, atmospheric original compositions with pop shadings (as well as a delicious rendition of "Three Hours" by Nick Drake) to searing energy-focused vamps, constantly inventive and never banal. And all of this with a compact, focused unity which was pure joy to hear…" Luca Canini,Allaboutjazz.com
https://hobbyhorse3.bandcamp.com/album/helm
http://hobbyhorse3.bandcamp.com/album/lives